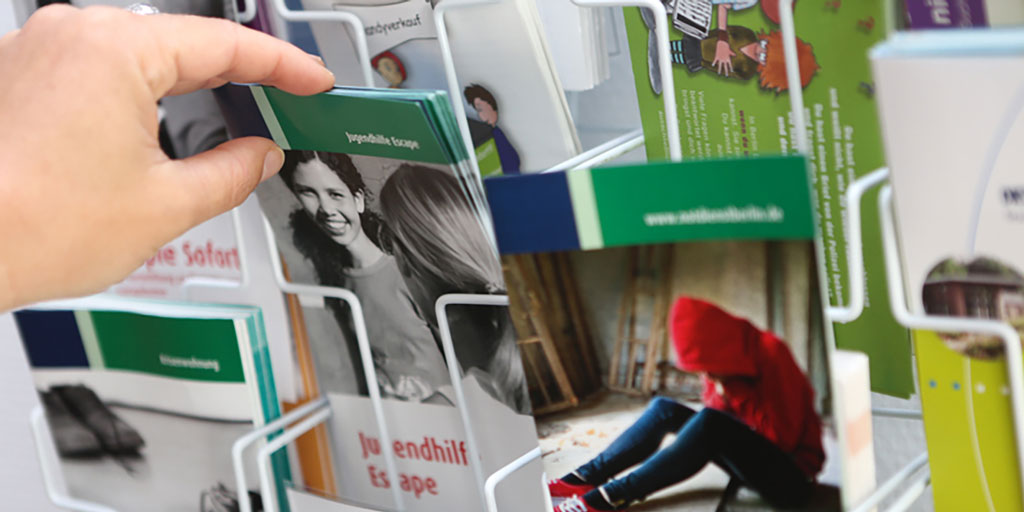 Notdienst Berlin e.V.
The emergency service for those at risk of addiction and those already addicted to drugs and alcohol in Berlin (Notdienst Berlin e. V.) was founded in 1984 and offers help to people with addiction. We also welcome people who are not addicted and who want to reflect on or change their consumption behaviour. In addition, we provide information on the effects and risks of substance consumption.
Our teams with a total of 170 employees* inform, advise, look after and accompany people and, if necessary, provide them with further assistance. Not only abstinence, but also a controlled and responsible use of addictive substances can be a step into a healthier and more self-determined life.
Years of addiction very often lead to health, social and financial problems such as debt, homelessness, unemployment and social isolation. We are therefore absolutely convinced that only a combination of different, coordinated aid can open up a meaningful and sustainable future for those affected.
We support social reintegration, participation in social life and the development of a meaningful daily structure and task.
Our work focuses on supporting children, young people and their families. Our employees'* focus is always on child protection.
Our specialist areas are the following:
Consultancy and rehabilitation
Substitution and psychosocial care
Accommodation and emergency accommodation services
Work and employment
Helping young people and families
If you wish to get in touch with us, please contact our drug emergency advice centre which operates throughout Berlin.
Drogennotdienst
Genthiner Straße 48 I 10785 Berlin
030-233240200/201
Drug hotline: 030-19237
dnd@notdienstberlin.de
We have developed a special programme for refugees and immigrants. You can find out more here.
Genthiner Straße 48
10785 Berlin
T: 030 233 240 200
F: 030 233 240 214
Our Newsletter
Always the latest news…
Notdienst Berlin e.V. was established in 1984 with the objective of offering rapid help to people suffering from addictions and their families. The organisation promotes an addiction-free lifestyle and helps those affected to reintegrate socially, professionally and into their families.
Notdienst Berlin e.V. offers professional help which takes into account individual needs and the life circumstances of those affected. Activation of self-help potential and work with cases of relapse are an important component of the assistance concepts. This includes the awareness that assistance has limits.
The full-time and voluntary employees* attain the high quality of their work with constant further training and a multi-professional work approach. Competency and experience as well as clear information and communication structures inside the organisation enable participation in decisions of managers who feel responsible for result-oriented work.
Notdienst Berlin e.V. works according to professional standards, quality management and business administration principles. It considers its not-for-profit status as a privilege and a social responsibility.
Notdienst Berlin e.V. is an innovative organisation. It promotes the further development of work concepts and visions.